Must. Not. Interact. With. Other. Humans.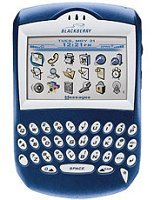 Get-rich tip: Figure out when robots can deliver better service than humans.
A couple of weeks ago I wrote about how the St. Regis hotel in San Francisco now allows guests and residents to issue service requests over email. Hotel "butlers" receive their orders over handheld emailers.
The local Ritz-Carlton and Four Seasons pooh-pooh the idea, saying human conversation is the only way to initiative truly excellent service.
But don't humans sometimes get in the way of optimal service, what with their language differences, misunderstandings and moods? Last night, New York Magazine's Grub Street blog reported on a service not unlike the St Regis': "Mobo," which lets you order lunch via text message from your cell phone: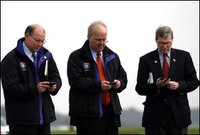 We ordered a small "Newman" pizza on our phone, via text message, while walking over that way. And sure enough, the food was waiting for us at pickup, already paid for.

Of course, it takes about 10X as long to tap out a text message as it does to actually call the friggin' restaurant. But then you'd have to talk to another human being.
Links:
Labels: hotels, restaurants, service