Sam in Photo Glam Slam!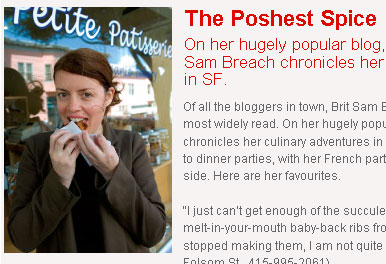 The 7X7 headline gets it right, Sam has eclipsed Victoria as most Posh.
And former Posh, frankly, looks like she could use some nosh. A lot of nosh, actually. I know a
site with great recipes
Vicky! Maybe even some things David would loooorve ...
7X7:
The Poshest Spice
(Sam Breach!)
Labels: Sam Breach is the Poshest Spice and believes I am some kind of king, the blogs