Faux gras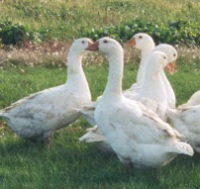 A goose farmer in South Dakota wants to sell a foie gras substitute next year. The stuff would be made from older geese that -- get this --
decide,
with their cut little independent goose brains, to gorge themselves. As opposed to having a farmer pour the feed down the animal's throat, a traditional technique that some people believe is cruel.
"Some choose to eat more than others," farmer Jim Schlitz tells Business 2.0 magazine, which has the story in its November issue, but not online
.
Schlitz is setting aside 10,000 of his 250,000 geese this season to live longer, which makes their livers fattier. He's also betting that many will pig out on abundant feed.
Then he'll divide the faux gras into several "grades" and, pending USDA labeling approval, put the stuff on the market next year.
Chef Jeffrey Trujullio, who runs a restaurant in New York state, says "it's not the same as $30-a-pound Hudson Valley of French foie gras -- it's not fatty enough," but thinks it's good enough to change the business.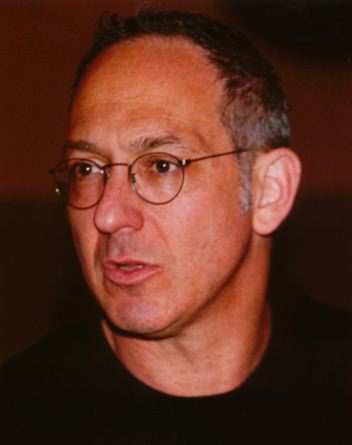 Restaurant consultant (and Covers
Best Friends Forever
) Clark Wolf disagrees:
A foie gras substitute would not have the same status. And the restaurant industry ... will find other things to play with ... like truffles or oysters.

Completely random aside: Schlitz is also the name of a beer that began as a reasonable facsimile of a European product but ran itself into the ground by becoming
progressively cheaper
and thus more American.
Labels: foie gras, food, restaurants