New Beard Papa's to open in Rest Room of existing Beard Papa's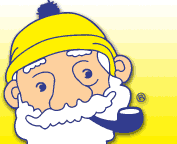 I knew Beard Papa's was going into the new wing of San Francisco Centre back in June, when I
wrote about
the local franchises of the Japanese chain.
But untill today, reading the bazzilionth roundup of Centre restaurants in
tablehopper
, the full absurdity of the location did not dawn on me.
Beard Papa's debuted in San Francisco
on Mission Street and Yerba Buena Lane
, about half a block from Fourth Street. The second local location is going in to the Centre's expansion on Mission toward Fourth --
less than a block away
.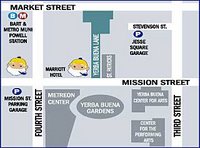 Of course, if you eat enough cream puffs that can start to seem like quite a distance.
Labels: restaurants, sfcentre