Michelin hears pushback from Danko
From Wine Spectator online, Gary Danko reacts: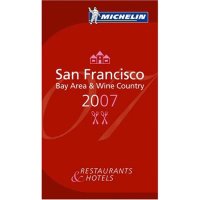 "It's very interesting to see what the French think about American restaurants," said Gary Danko, chef and owner of Restaurant Gary Danko, which received one star. "

We're very happy to be in the Michelin galaxy

. It tells everyone the French are interested in what's happening here."

Still, Danko, one of San Francisco's most esteemed chefs, also added, "If Michelin wants to embrace the world, it needs to look at cultural differences."
Read the
full story at Wine Spectator Online
.
Labels: Gary Danko is into eunuchs, michelin, restaurants