Michelin reaction: 'puked on my keyboard'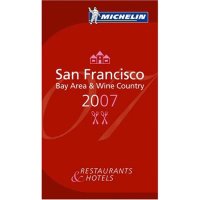 If the Michelin guide produced
head scratching in New York
, it's generated something more serious here in the Bay Area.
Confessions of a Restarant Whore
: "What the fuck? ... Don't even get me started on Michael Mina's two stars. I just about puked on my keyboard reading that shit."
Vinography
: "It's pretty hard to see a restaurant like Gary Danko or Rubicon rated the same as Range."
San Francisco Gourmet
: "To put Michael Mina and especially Aqua in the two star category while pushing The Dining Room at the Ritz-Carlton, Fleur de Lys and Masa's down to one star is, to put it bluntly, patently absurd."
EGullet's Joe Gerard
: "The Danko ranking jumps off the page."
EGullet's 'lizard'
: "The Danko rating has to be especially painful in light of former co-owner Nick Peyton's 2-star coup at Cyrus."
Bauer
blogged on this
back in June, and well at that, but has not entered the discussion today. Maybe a reported post tomorrow?
Danko and the Ritz both have five stars from Mobil and five diamonds from AAA, as seen in
my handy-dandy chart
. Ritz also has four stars from Bauer.
Labels: michelin, restaurants