Chocolate ripoff exposed in Dallas, media implicated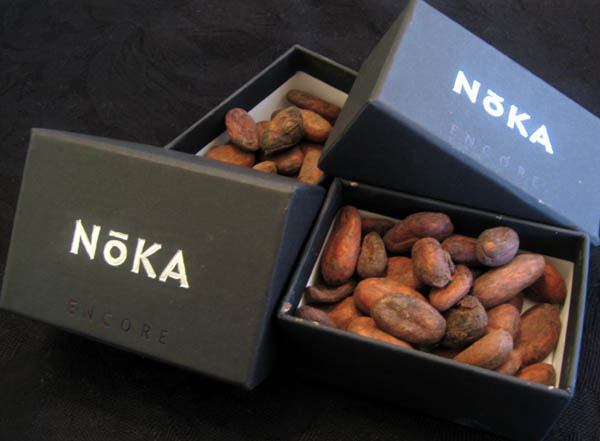 There is
an absolutely delicious takedown
of Texas chocolatier Noka on the website DallasFood.org by a guy named "Scott."
Capsule summary: World's most expensive chocolate, priced at $300-$2,000 per pound, is Noka, carried by Nieman Marcus and at one point by Dean and DeLuca. It has been hyped by Forbes, Dallas Morning News, Baltimore Sun and Food and Wine.
Turns out? Made in a half-empty strip mall by an accountant reprocessing chocolate from France -- and badly, at that.
It surprises and disappoints me that so many professional reporters were duped. Maybe I have been soaking in the foodie culture of the Bay Area too long. After you've toured Scharffen Berger, where they actually make chocolate, or perused the counter at Recchiuti, where they do exquisite things with chocolate after it is made, I can't imagine writing about a chocolate company without getting into the nitty gritty of where they are creating value.
Labels: food