Correction: Tyler Florence and Kimpton talking, but NOT about Grand Cafe and Scala's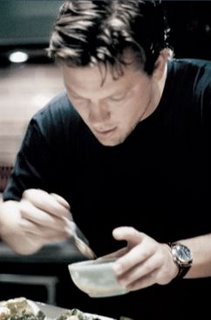 In a
Business Times Web update
linked to
previously
from Covers, I wrote that San Francisco boutique hotel chain Kimpton was talking to TV chef Tyler Florence about possibly cooking at the Grand Cafe and Scala's.
As some of you may have guessed, if a chef like Tyler Florence is going to open a restaurant, it is is generally going to be under his own name. Florence did NOT talk to Kimpton about operating Grand Cafe or Scala's, he talked about a variety of opportunities for collaboration, whether at a national level or in one of Kimpton's new hotels.
There are no immediate plans. A Kimpton spokesman told me the door is open to working together going forward.
I have not changed my original Covers post, since it did not include any of the incorrect information, but we have corrected the original Business Times Web article:
TV chef moving to Bay Area (corrected)
Labels: corrections, covers hates truth and integrity and freedom, restaurants, Tyler Florence thinks he lives in Provence