TV chef to helm Argent restaurant. Probably.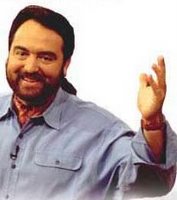 I
report
in today's Business Times that
Nick Stellino
of PBS fame is considered "likely" to helm a new restaurant project underway at the Argent hotel.
The hotel is set to convert to a Westin next summer, at which point a new restaurant concept of some sort will go in, complete with a large outdoor seating component, even if the contracts being draw up for Stellino fall through. Puccini Group is designing the restaurant.
Meanwhile, the St. Francis will get a chocolate, cheese and wine bar called Eno this spring. The concept was conceived by Strategic Hotels and Resorts CEO Laurence Geller, who is also putting Eno's in his hotels in two other cities. Puccini is designing this one too.
Finally, the new InterContinental gave a few more details on the 24-hour restaurant it will have when the hotel opens next to Moscone West in Feb. 2008. It will be an upscale Italian concept with "showcase kitchen" and a bar called "Grappas." InterContinental is looking for a chef.
This was all part of a front-page feature story on the surge in worthwhile hotel restaurants, a topic I
blogged about previously
. This time around, I remembered to credit Bill Kimpton for starting the first wave in this trend 20 years ago, and pointed out that it has spread to more established and larger hotels.
This issue of the Business Times also has my update on what Renato Sardo is up to at Jack London Square in Oakland, which I will blog about later, and a profile on the team behind Beach Chalet and Park Chalet.

FREE LINK to Business Times story
Labels: hotels, restaurants, scoop