Bauer, Michelin Guide get cozy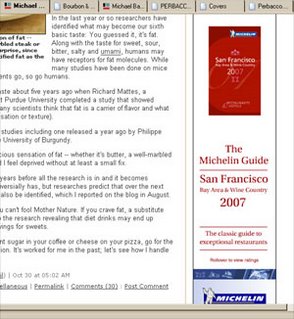 It's great to see Michael Bauer's blog,
Between Meals
, capturing some of the surge in online advertising.
But seeing Bidenbum throwing money at his blog is a bit of a surprise.
I guess the Michelin Man and his friends didn't take the whole getting
-
fact-checked
-on-the-
front-page
thing too personally, then?
Labels: michelin, restaurants