Limon the leading restaurant at Old Mint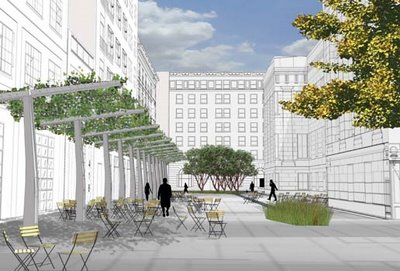 Alongside the forthcoming redevelopment of San Francisco's Old Mint is the transformation of little Jessie Street behind the mint into an
attractive, pedestrian-friendly plaza
. Fronting the plaza will be three restaurants, installed into the ground floors of
various historic buildings
across from the Mint.
Upstairs from the restaurants will be condominiums and lofts.
Most prestigious among the restaurants to be located in these attractive old structures will be an entry from the Castillo family, proprietors of the Peruvian restaurant
Limon
in SoMA. The Limon team is putting in the restaurant at 418 Jessie Street.
This information comes courtesy of
a nice scoop in Tablehopper on Wednesday
, which I somehow overlooked until last night.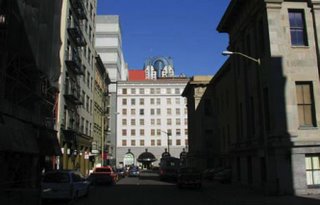 Labels: real estate, restaurants