Sanctimonious Scotch snobs moving to bourbon; Maker's and Coke to cost $19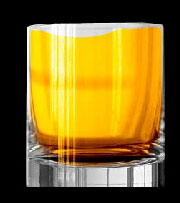 From the "If you read it in a glossy magazine it must be true" department: Bourbon whiskey is taking the last of the rich guys who used to spend their money driving up the price of single-malt scotch. And you thought they had all moved on to premium rum, organic vodka or high-grade cocaine!
According to
always-honest
San Francisco magazine -- well, at least they're ostensibly plugged in among the big spenders -- "small batch whiskey looks to be the next big thing in San Francisco. Young drinkers have been educating themselves with the selection of fine new American bourbons, ryes and single malts now on the market."
A new bar in the Haight called Alembic is all over this trend, with a
bourbon-soaked cocktail list
(PDF) and what has to be one of the
most obnoxious websites in the city
, and that's saying a lot considering how Flashfully awful the typical restaurant Web presence is.
Whiskey Thieves on Geary and Hyde claims 70 American whiskeys behind the bar, albeit in divey surroundings accentuated by legal smoking (typical Yelp review: " This place BLEEDS brawlin ...").
In addition to Alembic and Whiskey Thieves, which seem to be reasonably legit exemplars of the Bourbon trend, SF Mag threw in as examples Nihon and Jardiniere. ???! . Still, an interesting new way to spend a lot of money on booze.
Schnapps, by the way, remains pretty much the last liquor type without a ridiculously overpriced, "ultrapremium" brand extension. It's holed up with Boones Farm in the Liquor Alamo.
Correction: My headline originally said 'Jack and Coke,' but Jack is not bourbon. Thanks to Echa in the comments for setting me straight.
Labels: bars, covers hates truth and integrity and freedom, restaurants