Deal I hyped falls through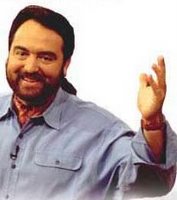 Back in December
I wrote
that PBS chef Nick Stellino would "probably" take over the kitchen at the Argent/Westin hotel.
Strictly speaking this was true, and I was right about the hotel investing in a
new Italian restaurant as part of a trend
toward better hotel dining.
But I was way wrong about Stellino: Inside Scoop
reported
that
Marta Cristina Causone of
Osteria Laguna in New York will run the new kitchen.

So now I place blame for my false hype squarely where it belongs: With you, the reader. For shame!

Labels: covers hates truth and integrity and freedom, restaurants