Amber India deal fossilized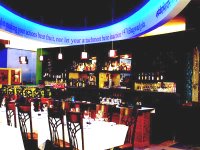 Amber India serves what is
considered
perhaps
the best Indian food in the Bay Area out of three
locations
in the South Bay.
On Wednesday, San Franciscans were
told to expect
their very own Amber India, across from the Four Seasons on Yerba Buena Lane.
Today, the deal died, leaving San Francisco to content itself with, say, Shalimar, or Gaylords or, perish the thought, Naan N' Curry.
Amber India SF was to have opened in May. No word yet on whether the micro-chain is actively hunting for an alternate location.
Labels: restaurants, scoop