Michelin shows up Chronicle on La Toque?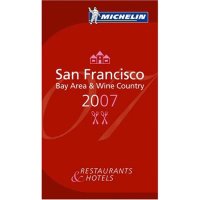 It was pointed out to me by an industry insider at the Ferry Building Michelin party tonight that the Chronicle has not once reviewed La Toque in eight
years
.
The Rutherford restaurant garnered a Michelin star, right up there in Napa Valley with Bouchon, Bistro Jeanty and Auberge du Solei.
The guide states of La Toque:

A meal to remember ... sublime flavors and textures ...dishes are exquisitely seasoned ... a notch above many other Napa Valley restaurants.

Is Rutherford too far north for the Chronicle? That would be odd for a paper that positions itseld as regional in scope.
Labels: michelin, restaurants