Doggie bags called 'serious problem'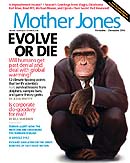 The latest issue of Mother Jones contains a
treatise against food-packaging waste
, which argues that bringing your own tupperware to restaurants should become as common as bringing canvas tote bags to the supermarket.
The article claims 1.8 million tons of quick-serve food packaging ends up in landfills every year, though it doesn't give a source. There is a Green Restaurant Association working on the issue, but its website lists no certified restaurants in San Francisco and just two in Los Angeles.
Restaurant owners tend to have other things to worry about:
Talking to restaurateurs, I found that between time crunches, staff crises, and the bottom line, environmental discussions rarely rise above the level of background noise.

Labels: restaurants